Campers live in their own bunk with supportive counselors and are integrated during the day for activities with their mainstream peers.
Interested in applying?
Fill out inquiry Form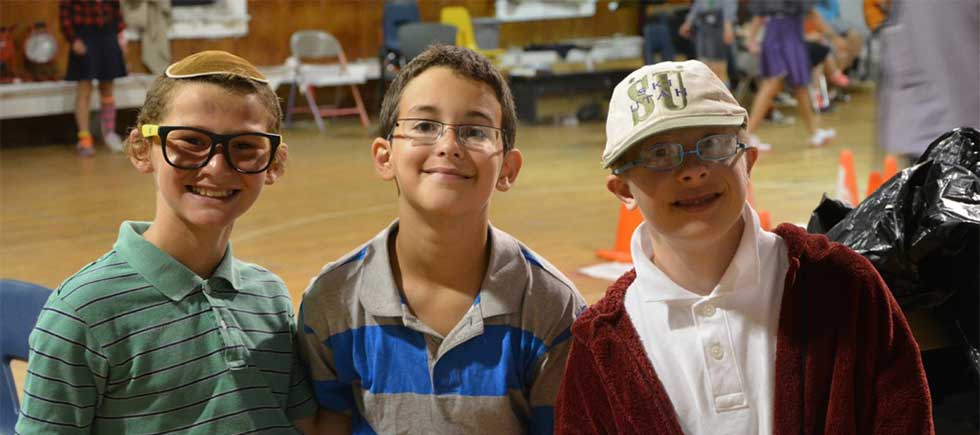 Yachad Integration Programs
Yachad/NJCD provides unique and inclusive sleepaway and day camp programs. Our participants have the support of trained, highly motivated staff and, in a the sleepaway programs, sleep in their own bunkhouse. Each day, on an individual or group basis, they participate in camp activities with other bunks and campers. They enjoy swimming, boating, sports, arts & crafts, drama, learning, and so much more together with their mainstream peers. Our members form special friendships within their bunk, and, more importantly, with other campers throughout the camp. It is a complete camping experience, filled with warmth and care, and a focus on the development of social skills, fostering socialization, friendship, self- esteem and independence within a safe, secure environment.
View all Camper programs
for dates, locations, cost and more
---
If application and registration fee are received before November 4th, receive a discount of $100 off total tuition cost!
Receive an additional $150 discount if tuition is paid in full by February 15th!
*Please note that prices and dates are subject to change without notice. $150 of the registration fee is refundable until February 1st, while $100 is non-refundable.
For more information on camp programs, please contact the Yachad Summer Department at 212-613-8369 or yachadsummer@ou.org.
Attention Greater MetroWest NJ participants!
See how our partnering agencies can help you with financial resources for camp and other services. Click here to learn about One Happy Camper NJ and Greater MetroWest ABLE.