Greater Boston Pizza and Parsha is back on October 29th!
Come join us at our Yachad Community Center on Tuesdays at 6:15 p.m. (Please note the new time!)
This program is for 18+
The cost is $3/session or $40 for the 15 sessions, if you pay for the full series at one time.
We will not meet on 12/17, 12/24, or 12/31.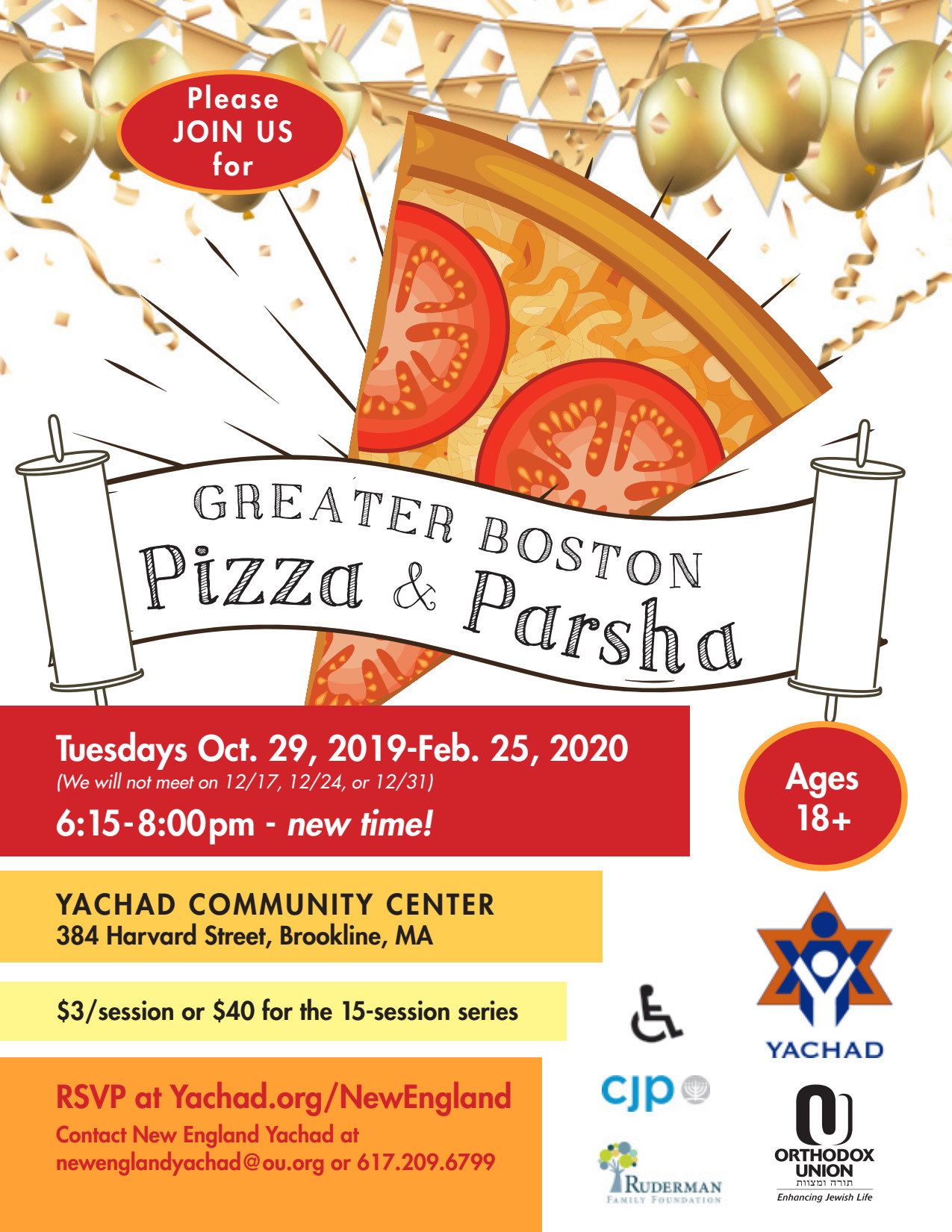 Upcoming in this series
Tuesday, January 21st at 6:15 PM
Tuesday, January 28th at 6:15 PM
Tuesday, February 4th at 6:15 PM
Tuesday, February 11th at 6:15 PM
Tuesday, February 18th at 6:15 PM
Tuesday, February 25th at 6:15 PM