The mission of Yachad's Dating and Marriage Skills Group is for Jewish individual's with developmental disabilities ages 21-34 to acquire essential dating skills necessary to develop and enhance relationships between individuals of the opposite gender.
Yachad's Dating and Marriage Skills Group is a highly personalized program and sessions cover a wide range of topics such as Setting Up a Date, Initiating and Maintaining Conversations, Affection and Building Trust, Feedback in a Relationship, Going on the Date, and more. The course will utilize a variety of practical and educational and experiential techniques to discuss many necessary components of any healthy and fulfilling dating and marital relationship. To practice these skills in a real world setting, participants will have the opportunity to go out into structured dating environments with co-participants and the support of the group's highly trained facilitators and licensed supervisor.
The program runs for ten sessions and will meet weekly in the evenings in the Yachad Main Office (located in lower Manhattan).
Application and Acceptance: Membership in this program is not automatic nor open to the public. It is by invitation-only. An in-person interview is required for interested new applicants to be considered for participation in this program.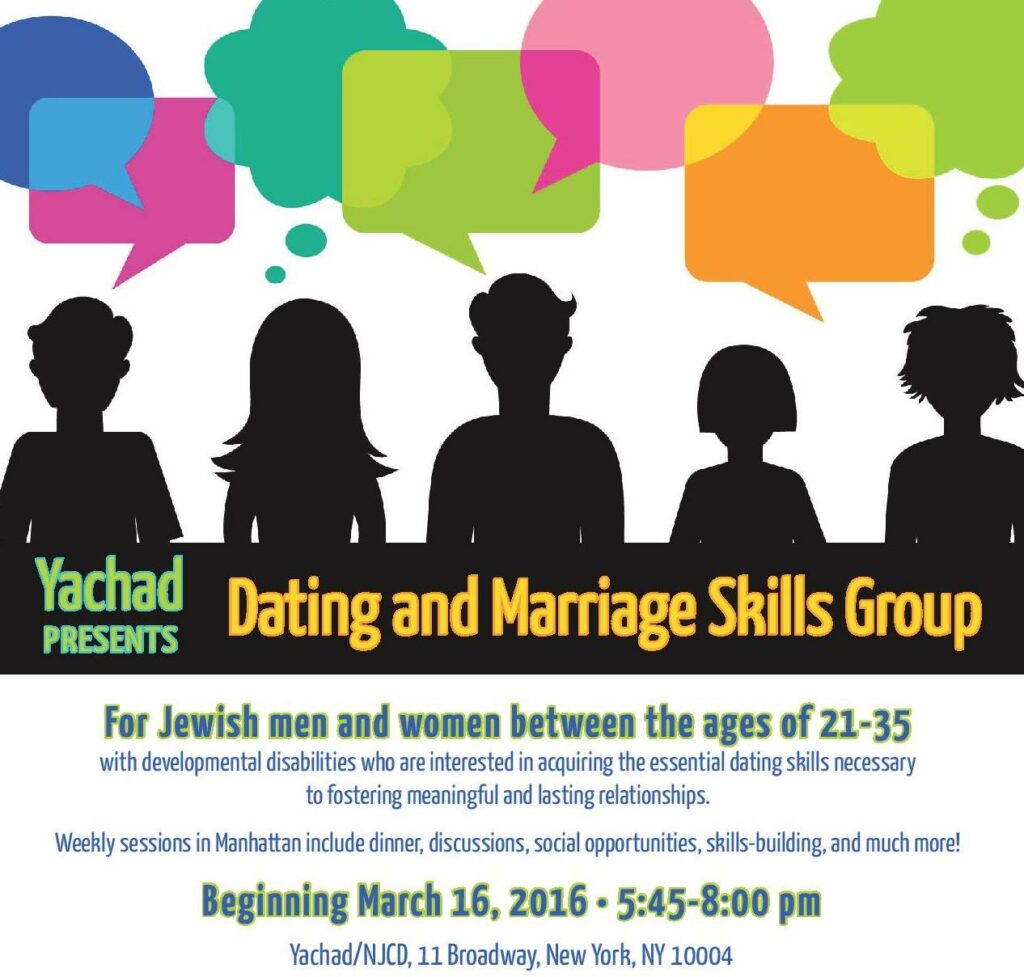 Interested in learning more about Yachad's Dating and Marriage Skills Group?