Summer Social Work Program
Yachad/National Jewish Council for Disabilities has one of the most prestigious and exclusive social work development/employment opportunities in the country.  Hundreds of applicants between their first and second years of social work graduate school programs from around the country compete for only 5 spots in the Summer Social Work Program, based out of the agency's international headquarters in Bowling Green area of New York City.  A paid stipend is awarded.  Graduate students accepted into this program are not considered interns or students, but are instead expected to work at the agency and contribute to the functioning of diverse programming under the mentorship of an established and accomplished career social worker.  Participants will be assigned to agency programs, projects, and divisions that match one or more of their career goals, including: Clinical and Direct Practice; Leadership and Organizational Management; Development; Research; Advocacy; Community Organizing; Policy; and Disability Studies.
---
2015 Summer Social Work Associates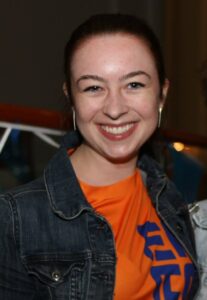 Grace Berman is a graduate student at Columbia University School of Social Work. She is a Dialectical Behavior Therapy Fellow, and she is pursuing her degree in Advanced Clinical Practice with a specialization in Health, Mental Health, and Disabilities. Grace currently interns in the Clinical and National Departments at Yachad/National Jewish Council for Disabilities. She provides individual counseling, group psychotherapy, intakes and assessment, social skills groups, and vocational training. She also works in the National department to coordinate Yachad chapters across the United States. Her responsibilities in this department include compiling weekly chapter updates, communicating with chapter coordinators and families across the country regarding membership and program development, and assisting in planning and facilitating various national events. A highlight from her internship was running with Team Yachad in the Miami half-marathon. Grace graduated magna cum laude and Phi Beta Kappa from Northwestern University with a B.A. in Psychology. During her undergraduate career, she conducted research under Dr. Eli Finkel, Dr. Sue Mineka, and Dr. Rick Zinbarg on interpersonal relationships and the emergence of mental illness. After graduation, she worked for Dr. Lauren Wakschlag at Northwestern University Feinberg School of Medicine studying behavioral disorders in preschoolers. In this role, she co-authored two research papers and presented independent research projects at numerous professional conferences. She has also worked in the inpatient and partial hospitalization programs at Children's Memorial Hospital in Chicago, Illinois. Upon graduation Grace hopes to work with individuals with severe mental illness in an inpatient setting.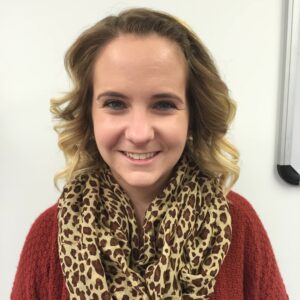 Erin Walker is a graduate student at Rutgers University's School of Social Work in New Brunswick, NJ. Erin is also pursuing her certification in Aging and Gerontology. She will be interning at the Atrium at Navesink Harbor in Red Bank, NJ in the fall, where she will be working with older adults in an independent-living facility, and on the skilled nursing floor through the social work department. Erin graduated cum laude from West Chester University in West Chester, PA with a B.A. in Anthropology and minors in History and Elementary Education in 2013. During her undergraduate education, Erin interned at the Delaware Children's Museum (DCM) and the Children's Museum of Manhattan (CMOM). Erin served as an education intern at both museums where she implemented various education programs and served as a tour guide for school groups that would visit the museums. At CMOM, Erin would also mentor the high school interns that were participating in the internship program. During Erin's undergraduate years, she served on the executive board for the Student Activities Council, which provided monthly events for the entire college. She also became an LGBTQ Ally her senior year. Erin currently volunteers as a Confidential Sexual Violence Advocate through the St. Francis Counseling Center in Long Beach, NJ. Erin plans to have a concentration in policy and management in social work school, and upon graduation pursue work in a non-profit setting.