North American Inclusion Month
February is N

orth

 

A

merican

I

nclusion

M

onth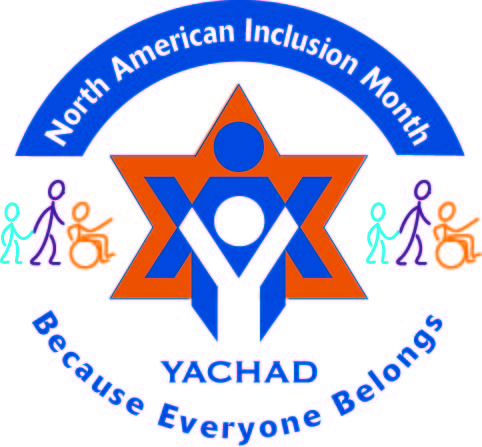 Yachad/National Jewish Council for Disabilities is dedicated to the inclusion of all Jews with disabilities in every aspect of Jewish life. Close to 1 million Jews have to overcome barriers in order to be included in Jewish life. Yachad wants to partner with you to help provide opportunities to include all Jews and offer them and their families a meaningful place in the community.
What is the Mission of NAIM?
The goal of NAIM is to develop sensitivity and knowledge of what it means to live with disabilities, and to educate communities on how they can do their part to make sure all Jews are properly included in all facets of Jewish life. Together we can build inclusive communities for all Jews, regardless of their challenges or special needs.
How Can I Get Involved in NAIM?
There are so many way to create an inclusive Jewish Community. Email naim@ou.org, or call Yachad at 212-613-8376 to learn about the many opportunities your community can choose from in order to take part in NAIM. Whether you are an individual, synagogue, school, or community center- there are many ways you can make a difference, big or small.
Events
Yachad has over 60 NAIM events in February, including Shabbatons, inclusive art classes, life hacks courses, dance and drama classes, concerts and so much more! Find an event in your region here.
Purim Power Point
Yachad/NJCD presents Megillat Esther an innovative inclusive Megillah experience complete with fun and enjoyable graphics, this presentation supplements the Megillah reading and will engage ALL members of your congregation in your inclusive Purim celebration.
Sensitivity Training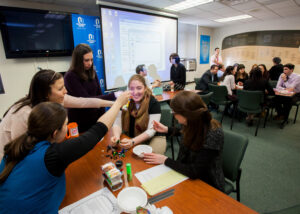 "Walk in Some Else's Shoes: Building Awareness & Sensitivity toward your Peers" is a hands-on workshop to help understand individuals and their learning challenges.  Workshops can be adapted for all age groups, teachers, camps and youth groups.