Educational Support Hotline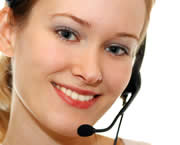 Yachad and Our Way/NJCD has established a telephone hotline to address concerns of parents and teachers of special needs children. 
Responding to concerns that are particularly acute at the start of the school year for parents and teachers of special needs students, we have set up a telephone hotline to provide information and counseling services.
The Hotline number is: 212-613-8127
Yachad/NJCD experts in the education of children with learning and developmental disabilities, as well as the physically challenged and hearing impaired, will respond to the questions. Messages left in non-business hours will be promptly returned during office hours. The children involved attend not only Jewish Day Schools, but in some cases public schools with special education programs.
Typical questions asked by parents include issues concerning:
Speech therapy
Board of Education Issues
Individual Education Plans
Accessing grants and scholarships
Medication issues
Social skill development
Classroom modifications
Instructor modifications
For further information, contact Batya Jacob, Coordinator, at 212-613-8127 or jacobb@ou.org.